We embrace and appreciate the opportunity to care for your loved one.
Residential Living
Do you want to enjoy everything retirement has to offer without the hassle of things like mowing the lawn, cooking every meal and cleaning the house?
As a Residential Living resident, you can let someone else handle the chores so you can do more of what you love. Maybe you want to spend more time on arts and crafts, learn how to play a musical instrument or attend morning yoga classes. Or you might want to join a book club, meet your friends for a resident social or go on excursions to local museums.
No matter how you want to spend your days, Residential Living gives you the chance to redefine what it means to be independent while enjoying an active lifestyle and pursuing your passions.
What is Residential Living?
Residential Living communities are perfect for seniors who are looking to make the most of their retirement experience but who can provide for their own needs, including activities of daily living. These communities provide a wonderful place to call home. Many of our communities are pet-friendly, so you can bring your furry friend. You'll get to enjoy on-site activities, off-site excursions, amenities such as a salon, fitness center, concierge service, and so much more!
Learn more about what it means to be a Residential Living resident.
How Much Does It Cost?
Choosing the right Residential Living community is important. But as you begin exploring your options, you may find yourself wondering, "How much does Residential Living cost?" It's a good question, and you should definitely consider your budget as you begin to explore the communities in your area. But keep in mind that prices vary depending on things like geographical location, apartment size and available amenities.
Is Residential Living Right for Me?
Do you want to enjoy life without the burden of home upkeep and lawn maintenance? Do you wish you could spend more time doing the things you love? Do you like surrounding yourself with people who share your passions and interests?
If you answered yes to any of these questions, there's a good chance you'll thrive in an Residential Living community. You can still enjoy all the freedom and independence you want, but the hassles of ordinary life are no longer your responsibility.
There's no better time than right now.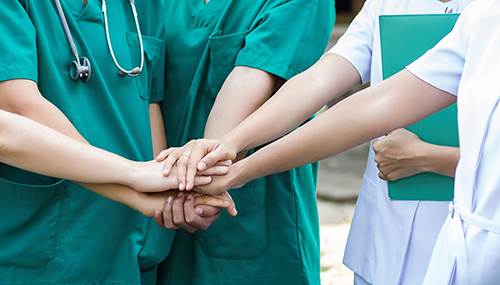 What Is Life Like at an Residential Living Community?
Every day at a Residential Living community is different.
Why?
Because you're the one in charge of your time.
If you want to fill your day with energy and activity, you can sign up for physical fitness classes, compete in lively board game tournaments, go on excursions to local attractions, attend an educational workshop or join an on-campus club.
If you would rather enjoy a slow and leisurely day, you can savor a warm cup of coffee in your private apartment before meeting your friends for a delicious breakfast in the dining room. You can tend to your favorite plants in the garden, read a few chapters of the latest bestseller and get your hair done at the on-campus salon. And since most of our communities are pet-friendly, your favorite furry friend can tag along!
No matter how you choose to enjoy your retirement, Residential Living gives you the freedom to do more of the things you love. And because the staff tends to the household chores, you don't have to waste another minute on things like cooking, cleaning and folding laundry.