We embrace and appreciate the opportunity to care for your loved one.
Financial Planning
You deserve to enjoy your retirement years surrounded by interesting and caring people. A place where having a sense of purpose is a reality, not a dream. A place that feels and functions like a home. A place where you can choose not only to age well but to live well.
But does that mean you have to break the bank?
We believe you should have access to quality care, top-notch amenities and opportunities to thrive—and money shouldn't be the thing that holds you back. That's why we provide a wide range of senior living options so you can find the community and price that's right for you.
How Much Does Senior Living Cost?
Because we provide several senior living options, the average cost can vary depending on factors like community location, apartment style, amenities and level of care.
But the good news is that whether you want to find an independent living community that handles all the household chores, an assisted living community where you can have a little extra help with personal grooming and managing medication, or a dementia care community where your family member has a daily opportunity to thrive, we have a variety of options at a variety of price points.
How Can I Pay for Senior Living?
If you know you want to move into a senior living community, but you aren't sure how to pay for it, you've come to the right place. The good news is that there are probably more options for how to pay for senior care than you ever realized. From personal savings and benefit programs to third-party companies who can help you navigate the financial waters, affording your retirement dream may not be as challenging as you thought.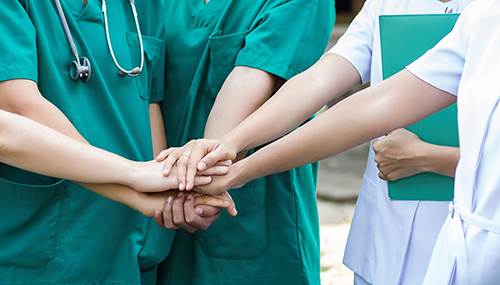 Understanding Medicare Coverage
Medicare can be a complicated subject. But if you qualify for this government healthcare program, it could help you pay for the quality care you need. Typically, senior living isn't covered by Medicare, but you may be able to use it for other health care services like skilled nursing or hospice. We've got some helpful information and advice to help you make the most of the federal assistance available.
Veterans Benefits
There are millions of veterans in the United States, but few of them take advantage of the government-funded benefit programs available to supplement the cost of senior care. If you or a loved one are a veteran and looking for ways to pay for senior living, you may be eligible for a few more veteran assistance programs than you realized.