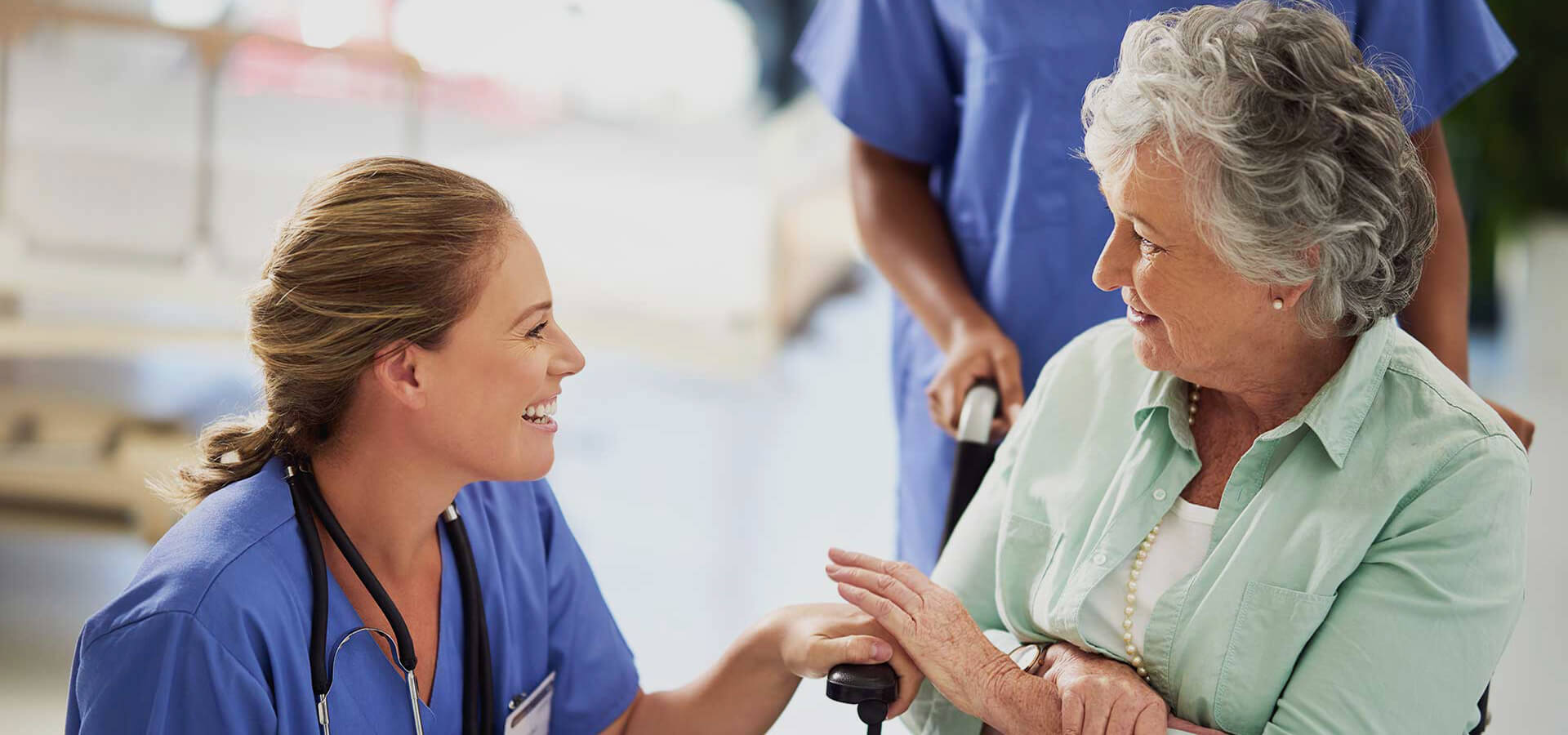 Amenities
Wouldn't it be nice to have a swimming pool, hair salon, personal library and gym in your own home? But better yet, you wouldn't be responsible for any of the maintenance or upkeep.
Moving into a senior living community means you can do just that. You'll gain access to a long list of amenities designed to help make life more enjoyable and comfortable. Some amenities might help promote your physical and mental wellbeing, while others might allow you a chance to have fun through entertainment. But all of these amenities help round out a full and rewarding retirement experience.
What Amenities Can You Enjoy at Baywood Crossing Rehabilitation and Healthcare Center?
As you begin your search, you may notice that the amenities at a community vary from location to location. Because each community is different, the features are different too. Some campuses are larger and more extravagant, while others are smaller with a cozier feel. The variety between communities means you have many options to choose from depending on whether you want a more active community or a place that lets you enjoy a slower and quieter pace of life.
Even though the amenities vary from location to location, and you should be sure to check with your individual community to see which ones they offer, here are some examples of the amenities that may be available at our communities:
Safety
Because we know how important peace of mind is to residents and their families, we make safety a priority. Our staff is available 24 hours a day, seven days a week to be alerted to an emergency. Many of our communities also offer certain safety features such as:
    24 Hour Security System
    Daily Check-in System
    Emergency Alert in Each Room
    Keypad Entry in Secured Units
Convenience
Fewer worries and more freedom sound like a winning combination. That's why we provide plenty of modern conveniences at each community, so you can make the most of your free time. Some of the amenities you might enjoy, designed to make your life a little easier, include:
    Pet-Friendly
    WiFi Access Throughout
    General Store
    Clinic
    Beauty Salon/ Barber Shop
    Transportation Services
    Concierge Service
    Therapy Room
Recreation
What if you could enjoy this season of retirement being more active than ever, surrounded by engaging entertainment? Our recreational amenities make it easier than ever to do just that, and some examples of these are:
    Game Rooms
    Fitness Center
    Arts & Crafts Studio
    Billiards
    Library
    Theatre
    Walking Paths
Social Spots
Our communities aren't just full of interesting things to do. They're also full of interesting people to do them with. And we provide spots for sitting with a fantastic friend or gathering with a great group. Some of the social spots you may enjoy at a community include:
    Courtyard & Garden
    Pub / Sports Bar
    Chapel
    Fireside Living Rooms
    Naturally-lit Sunrooms
    Landscaped Porches and Patios
Dining
A good meal is an essential part of a rewarding life, which is why we have an award-winning dining team that is ready to serve delicious dishes with your nutritional requirements in mind. Your dining experience could feature some of the following:
    Café / Bistro
    Community Kitchen
    Private Dining Room
    Culinary Chef
    Registered Dietician