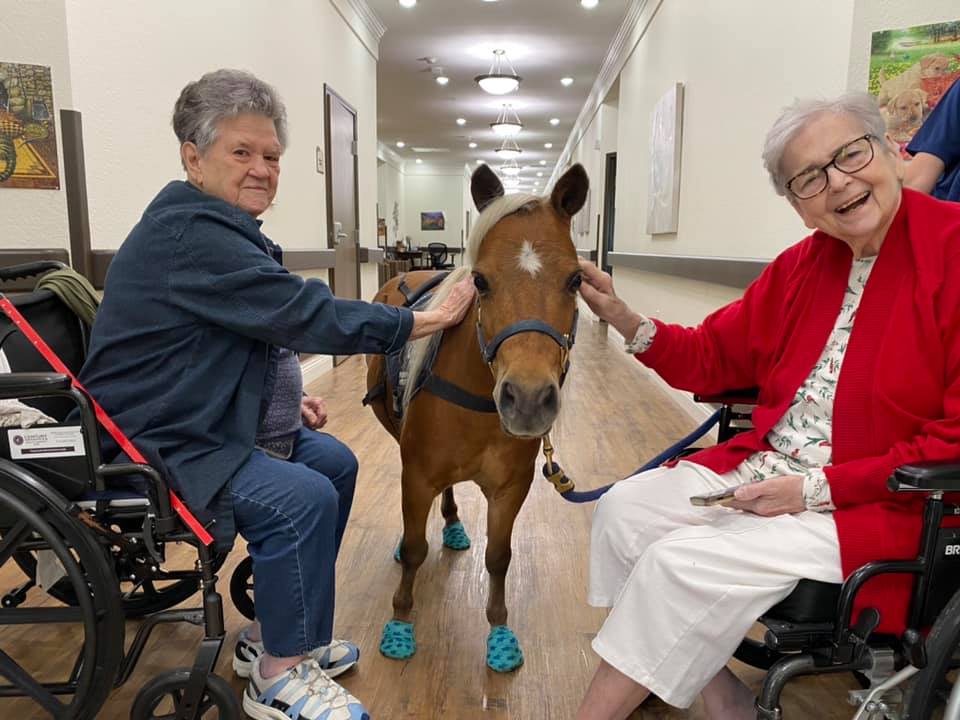 Baywood Crossing Rehabilitation & Healthcare Center 
Retirement life should be about spending time doing great things with great people.
This simple philosophy is what helps drive the lifestyle and atmosphere at our facility. From the kinds of amenities you'll find to the types of activities you could enjoy, it's about allowing you the chance to live your best life — with a few smiles along the way.
As you read further, you can learn more about the day-to-day life at a nursing facility. Discover more about our dining program, which features a winning combination of great food and attentive service, as well as the specialized programs available to you to encourage your mental, physical and emotional well-being. Skilled Nursing facilities give you a chance to connect with fascinating people just like you.
Dining
Eating well is part of living well. That's why our dining program is complete with talented cooks, fresh and flavorful ingredients, and a rotating menu that features entrees, desserts and a variety of snacks, coffee, and tea. But above and beyond the food on the plate, you'll enjoy the atmosphere of our warm and inviting dining rooms that inspire you to linger with your friends a little while longer, even after the plates have been cleared.
Amenities
You may be surprised to learn about the amenities available at our facility. You could find everything from beauty and barber salons to cafes and clinics. Some of the amenities are designed to provide you with fun and recreation, while others offer safety and peace of mind. Meet your friends in activity room, gather in the day room for a round of cards or trivia, or make your way to the front porch or gazebo for some fresh air.
Events and Activities
What would a facility be without something fun to do? You can find a fun-filled calendar of events with activities ranging from fitness classes and educational workshops to trivia nights and happy hour socials. Even go on exciting excursions to local destinations. You'll always find something interesting to do around here, and plenty of interesting people to join you along the way.
Living Spaces
You can spend as much time as you want socializing with new friends, enjoying quality meals and participating in a wide variety activities. But when you're ready for a break or could use some time alone, you can always retreat to your spacious and light-filled room that is only a few steps away. Personalize the space to make it your own and begin to enjoy that home sweet home feeling in no time at all.
Signature Programs
When you move to a Baywood Crossing Rehabilitation & Healthcare Center, you have something that no other senior living community offers: access to our award-winning signature programs. Each one is designed to help you experience a full and rich life, strengthening you in the areas of physical fitness, mental sharpness and more as you connect with your fellow residents and learn to embrace the stories that make you unique. Trust us when we say these are an experience you don't want to miss!
Volunteering
Volunteering is a wonderful way to give back to your community while making a difference in the lives of others. We're always happy to welcome volunteers. If you're interested in spending some time volunteering at our facility, learn more by calling our Activity Department.