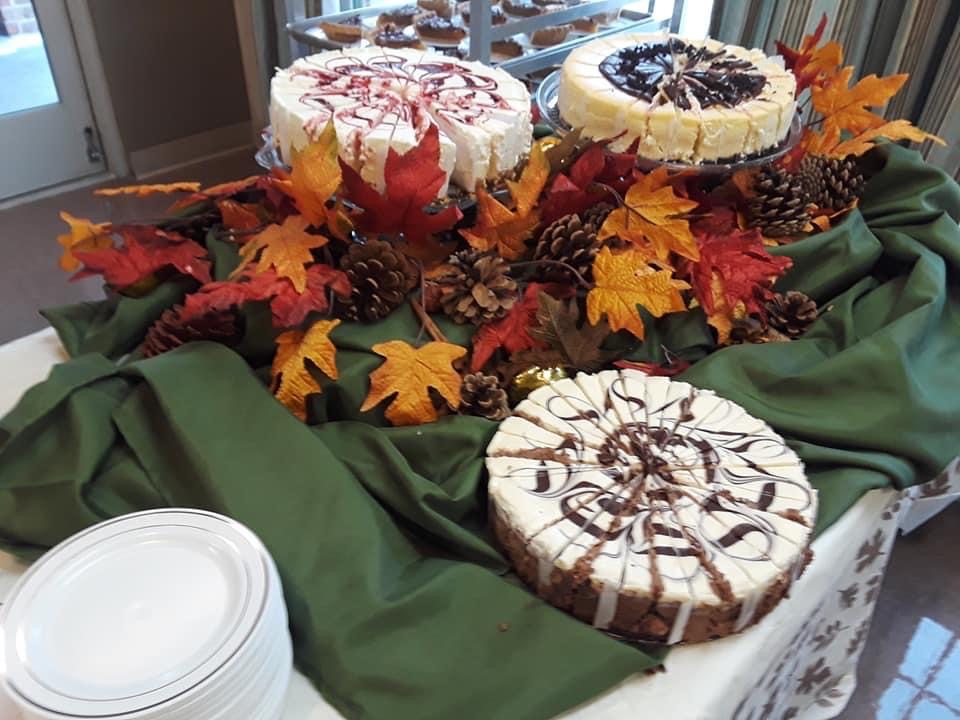 Dining
Dining is an important part of life, and we make a point to provide our residents with food that satisfies and an environment that makes you want to sit and linger with your friends for a little while longer.  With delicious and nutritious entrees, decadent desserts and coffee, tea and snacks for those who enjoy having something in between meals, here you'll have great meals and great company.
Features of Our Dining Program
There is more to a good meal than the food on the plate. That's why we take our dining program seriously.  Baywood Crossing Rehabilitation & Healthcare Center has a unique list of offerings and services.
Delicious Food
You can wake up each day knowing that your meals are going to be made from delicious, fresh ingredients.  Our menus are all about you — your menu requests, your favorite recipes and your feedback.
Dishes are prepared daily at the community using a wide variety of flavors, styles and taste profiles so you can always find something that satisfies your cravings.  And if you need a little pick-me-up in between meals, we've got that covered with snacks and coffee available throughout the day.
Warm and Welcoming Atmosphere
While the food on the plate is arguably one of the most important parts of the dining experience, you also want to enjoy your meal in a setting that feels like home.  We've designed our dining rooms in a way that reflects a private home, with plenty of natural light and a welcoming ambience.  You can also reserve our private dining room for family celebrations, holidays and birthday parties with your loved ones.
Attentive Staff
Our staff is available on campus 24 hours a day, seven days a week to be alerted to an emergency.  But they're also available in the dining room to answer questions, address concerns or provide excellent service during meal times.  You can sit back, relax and enjoy your meal in peace knowing that our staff is close by.