We embrace and appreciate the opportunity to care for your loved one.
Forget the cliché stories you've heard about seniors sitting around falling asleep to sit-com reruns.  When you move into a Baywood Crossing Rehabilitation & Healthcare Center, you can enjoy a life rich in quality care, genuine friendships and fun activities.
From quality dining to assistance with personal grooming and managing medication, our facility gives you the chance to make the most of your golden years.  We welcome and encourage new residents to get involved with activities, which change daily.  You'll also have more time to pursue your passions because we handle the mundane chores like housekeeping and laundry.
What is Long Term Care?
Does your loved one need more care than you're able to provide at home?  Long Term Care might be their best option.  Nursing homes are residential facilities for seniors and those with disabilities that provide medical care, help with ADLs, meals, and laundry.  They're best for older adults who need 24/7 medical monitoring, those who are recovering from a hospital stay, injury, or illness, or seniors with Alzheimer's or another type of dementia.  Think of a nursing home as a step above assisted living.
Types of Services Provided
24/7 supervision and on-site assistance
On-site medical services
Rehabilitation services
Help with ADLs
Shared or private rooms
Meal service, housekeeping, linen service, laundry
Social activities like game nights or book clubs
On-site religious services
Senior-friendly exercise facilities and opportunities
Long Term Care is designed for seniors who need a little more day-to-day assistance than residents in assisted living.  We have programs and team members in place who can provide support with everything from assistance with daily living and basic care to recreational activities and transportation.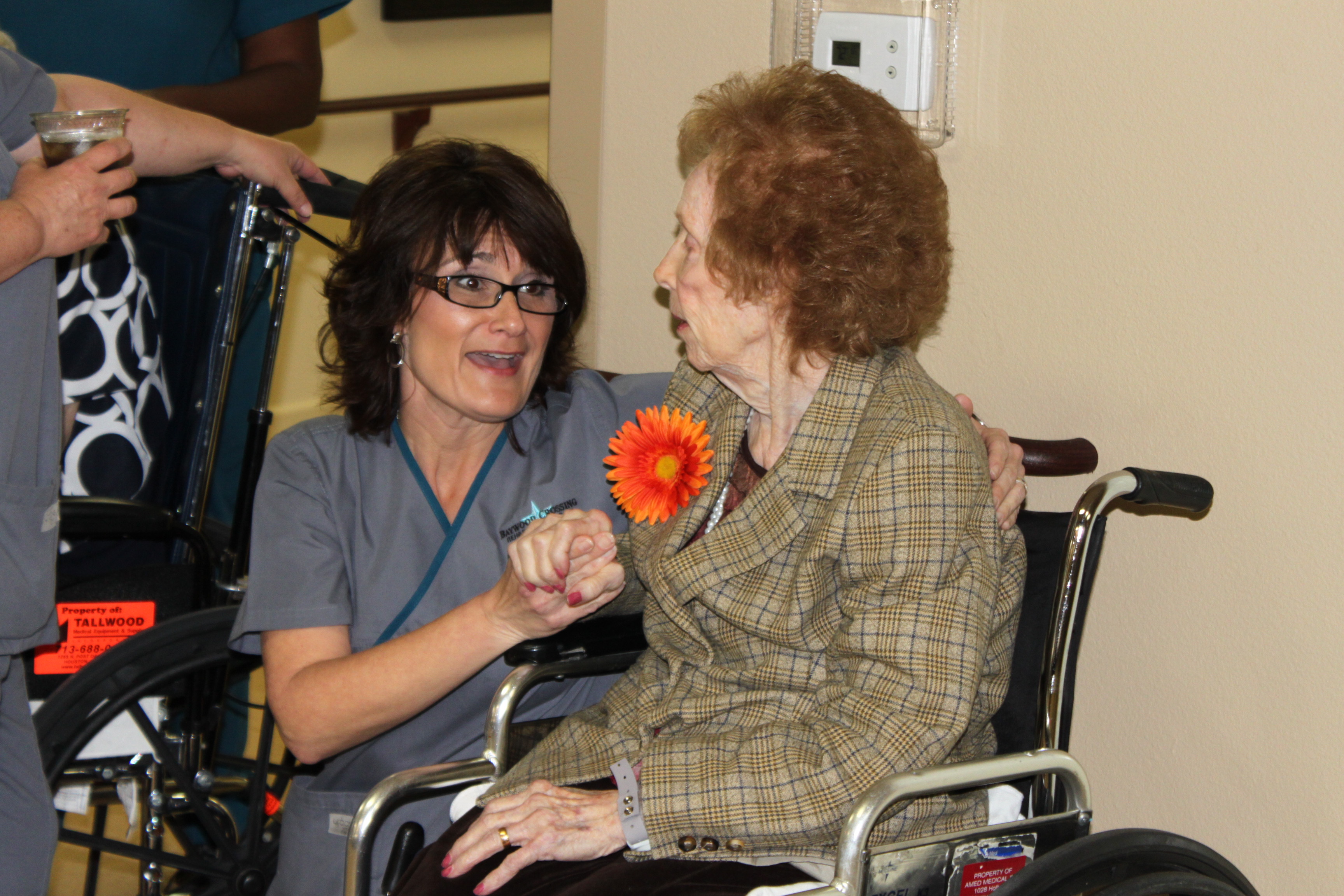 Type of Care and Assistance Provided
Skilled nursing Care
Intravenous treatments
Medical monitoring
Wound care
Diabetes care
Stroke management care
Physical therapy
Occupational therapy
Speech therapy
Respiratory therapy
Hospice care
Respite care
But how do you know when the time is right?
It is important to understand some signs that can help you know when you or someone you know needs to look at long term care.
Physical signs:  Experiencing weight loss, worsened balance, decreased energy, or mobility difficulties.
Mental signs:  Memory loss or confusion, feelings of isolation or depression, or forgetting to take medications.
Other medical signs:  New or worsened health conditions, unexplained bruising, or frequent falling or almost falling.
Visible signs:  House is always messy and cluttered, burn marks in the kitchen from leaving the stove or oven on, or damage to a house's exterior from a car hitting the home, garage, or fence.
Hygiene:  Unable to safely use the shower, forgetting to brush teeth and wash hands, looking disheveled, or wearing the same clothes day after day.